Get Your Scooter License with ADor-Biker 
With 2 official tests, Chinese-only application forms, and a necessary medical evaluation. 
Thinking about getting a scooter license can be stressful… 
Don't worry, ADor-Biker can help! 
We have partnered with an official Taiwanese driving school in Shulin (樹林), New Taipei City. You will benefit from our structured program and personal support in addition to their knowledgeable instructors, small English classes, and taking the road test at the school where you practice, not at the DMV. 
1) a. Program Overview: 1.5-2 hrs. online / office meeting with ADor-Biker team member 
    - Discussion about the program and the official test schedule (written and driving) 
    - Explanation about the written test structure and our offered learning resources to save you time and effort 
    b. Medical Evaluation: 30 min at the medical office in person with ADor-Biker team member, including: 
2) Attend 2-3-days of class for practice and coaching in English at the driving school 
3) Take the official road test at the driving school where you've been practicing 
4) Take the official written test at the Shulin DMV (樹林) 
5) Receive your scooter license in 7 business days after you pass all the tests! 
※ Before registering, please read the below FAQ and send us a message at FB messenger, email, or here: 
What's the difference between ADor-Biker and a local scooter class?
| | | |
| --- | --- | --- |
| | | |
| | | |
| | | |
| Assist in Filling Out Chinese Applications  | | |
| | | |
| | | |
| | | |
| | | |
| | | |
| Accompany you on Test Day  | | |
| | | |
| | | |
Frequently Asked Questions 
Q: What are the requirements for the program? 
A: In order to participate in the program, you only need 3 things: 
1. An ARC that has been issued for at least 6 months or longer 
(We know there are lots of questions about this requirement! Feel free to message us for any clarifications) 
※ Gold Card Members MUST HAVE Taiwan's address on their card and have Taiwan's phone number before registering for the program 
Q: How long is the program? 
A: In a month, you will have 2 consecutive Saturday (09:00-12:00) in-person driving classes at the driving school. In addition, there is an extra optional 2 hour driving practice available on Monday or Tuesday that can be arranged with your driving instructor. 

Y

our written and driving tests

will be

on the

5

th

day. 

 

The official tests

are

always

held on

Wednes

day

morning until noon

.

 

There will also be

1

online

mandatory

safety cl

ass

on Wednesday afternoon

that

you need to

attend and

sign

-

in to

meet the

compulsory

a

ttendance

requirement

.
See the example of the class schedule below. 
Official Driving & Written Tests: Register at 07:00 
Q: Where is the driving school located? 
A: The school is located in Shulin (樹林), New Taipei City. 
About 10 mins drive / by bus from

the MRT Far Eastern Hospital Station (

亞東醫院

- blue

line

)

About 20 mins drive

/ by bus

from the Banqiao Station

(

板橋

-

MRT

blue

& yellow

line

/ HSR / TRA

)

 




About 10 mins drive / by bus from

the TRA Shulin Station (

樹林

)

or TRA South Shulin Station (

南樹林

)

.

 

From Taoyuan (

桃園

)

, it will take 45 mins – 1.5

hrs

to get to the school.

From Hsin

chu

(新竹)

, it will take 55 mins – 1.5

hrs.

to get to the school.



A: You will need to arrive at the driving school for registration no later than 07:00 am on Wednesday. You will take the driving test first, and if/when you pass, the school will take you to the Shulin DMV (樹林) to take the written test. You will be finished by noon at the latest.
Q: What happens if I don't pass the tests? 
A: There are 2 tests: written and driving. If you do not pass the driving test, you cannot move on to the written test. If you pass the driving test, but fail the written test, your driving result is good for up to 1 year so you can re-take the written test. You only need to wait 7 days for both the written and driving test before you can re-try. There is a $500NTD registration fee to re-schedule either test. You'll also receive more practice time at the school before you re-take the test. 
Q: When will I receive my license? 
A: Your license will arrive at our office 7 business days after you pass both the written and driving tests. We'll notify you to come to pick it up. 
Q: How many spots are in each class? 
A: Each class is capped at 5 students to ensure everyone has time to practice, receive personalized attention from the coach, and be ready for the tests. 
Q: Do I need my own scooter & helmet? 
A: The scooter will be provided by the school, but they ask you to bring your own helmet. It needs to be a ¾ helmet as required by the driving test.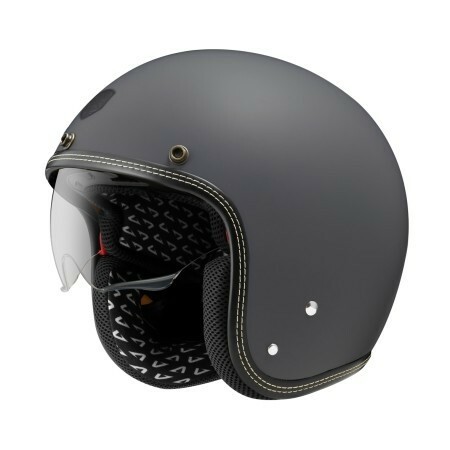 Q: Do you offer any help for interested people on a budget? 
A: The Taiwanese government wants to get more people into driving schools to create a safer riding experience for everyone, so they are offering a $1,300 NTD subsidy for participants who complete the program. This is NOT GUARANTEED, but is available on a first come-first serve basis until the fund runs out.
*** UPDATED 01/01/23 *** The subsidy program is continuing through 2023 and is still available for all program participants! You will receive the subsidy when you pick up your license at the end of the program. 
Q: I can drive a scooter, but can you help with just the written test? 
A: Yes! We have a specific program for our foreign friends who feel confident about the driving test, but are worried about passing the written test. Find more information here. 
Q: I want to get a license eventually, but I am a complete beginner. Is this a good program for me? 
A: The driving school is set up to help you succeed, even if you're a complete beginner! But if you feel like you might need some practice or time to get used to scooters before jumping into a license class, we have a beginner 'experience' program that might be perfect for you - find more information here.  If you are still unsure which program is right for you, message our team on Facebook. We'd love to help and provide more personalized information! 
Q: You seem like a great company! Is there a way I can get more involved or learn more about what you are doing? 
A: Our goal is to be a go-to resource for our foreign friends in Taiwan! We'd love to have you message us or even come see our office and meet our team. We can help with any questions you have about Taiwan, suggest fun experiences or show you what projects we're currently working on to help our foreign community. Our FB page is https://www.facebook.com/liveintaiwan101 
We hope this information about the program was helpful! 
If you have any additional questions, we're happy to provide answers. 
Send us a message on our Facebook Messenger